Pimp your performance with custom racewear from HRX
This is the zone. And you're in it.
Heartbeat hammering at the chest. Adrenaline surging through the veins. Engine growling at the feet like a caged animal testing its escape. Eyes fixed with eagle intent on the lights that will set the horses bolting through your back and into the first bend.
This is not just a motor race. This is your race. And the only thing that sits between you and a podium champagne shower is the shoddy cut of your cheap race suit riding up to overtake your racing line. It's a pain.
But it doesn't have to be this way.
With HRX you can design custom race suits that are made to measure, with suits, gloves and boots, made from the highest quality materials at our factory in Italy. Not only will they fit you like a second skin, but they can also let your personality shine out its true colours with over 1 million combinations to pimp up your style.
What's more they are all fully compliant with FIA 8856 homologation, so you can be sure every item meets the required safety requirements as standard.
So why compromise?
Let's take a look at the HRX range of race suits and who's wearing them!
ZERO - ultimate lightweight, fully customisable professional grade suit
Richard Dean, Owner of United Autosports who run teams in ELMS, ALMS, MLMC, FIAWEC, and Le Mans 24 Hours:
"HRX provides us with a great service. When your drivers are being interviewed on camera whilst standing on the World Endurance Championship podium, the drivers are representing the entire team. It is vital that at this point they look outstanding and portray the team properly. We are happy that HRX provides us with quality suits which offer just that and keep our drivers happy. In addition, as a team owner there are sometimes occasions when things change quickly, it's helpful that HRX are able to respond quickly when we need them."
Professional racing driver Filipe Albuquerque, races for United Autosports in the FIAWEC and ELMS championships: "I am really happy with the quality of HRX, the underwear material is great and the suits fit and breathe very well. On top of that, they are always chasing to improve."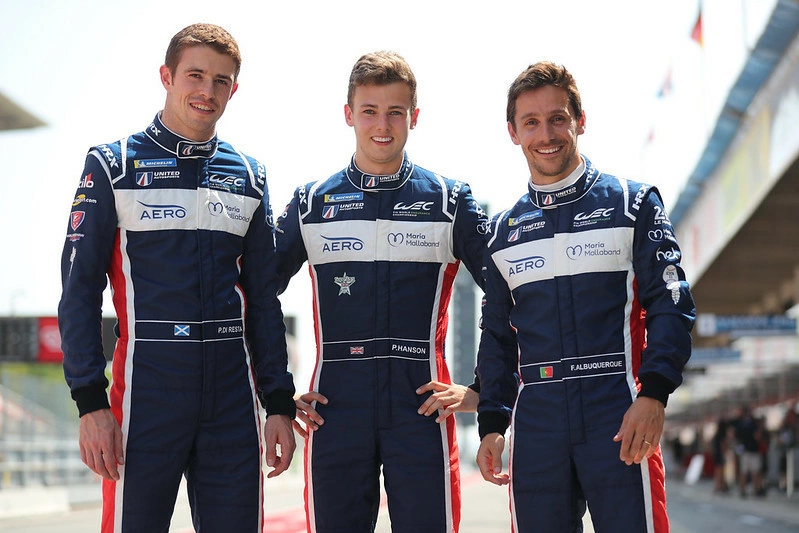 Configure your Zero suit now

RACER - fully customisable and durable, high performance race suit
Flight Sergeant Chris Slator, Competition Secretary for Motor Racing, RAF Motor Sports Association selected the Racer suit from HRX for comfort and to look good without extreme expenditure.

"Following discussions with a number of custom racewear suppliers we decided to place an order with HRX UK. We received made to measure suits in a striking custom design which carries our identity and brands to the highest standard. All recipients of the suits noticed a significant difference in the comfort of the suit which allows for more concentration to be placed on the driving."
TUTOR - HRX's most price conscious model, offering high quality Italian craftsmanship, in a simple and efficient design
Mike Dobby of Almost Racers, who competes in the MSVT EnduroKA Championship, said: "Myself and a few of my friends were new to racing in 2019, so not knowing whether we were going to enjoy it or not we didn't want to go crazy on the budget. I am a firm believer in not just buying the cheapest option available, particularly when it comes to safety.
We really wanted to have a uniform image that wasn't just an all-black boiler suit. That's when we came across HRX via the club we compete with. They produced us all Tutor suits specifically designed for the series we entered, along with our team logo and individual names on them. After last year, it's safe to say we are all now hooked on racing and have asked HRX to make us all new suits in our own new team design and colours!"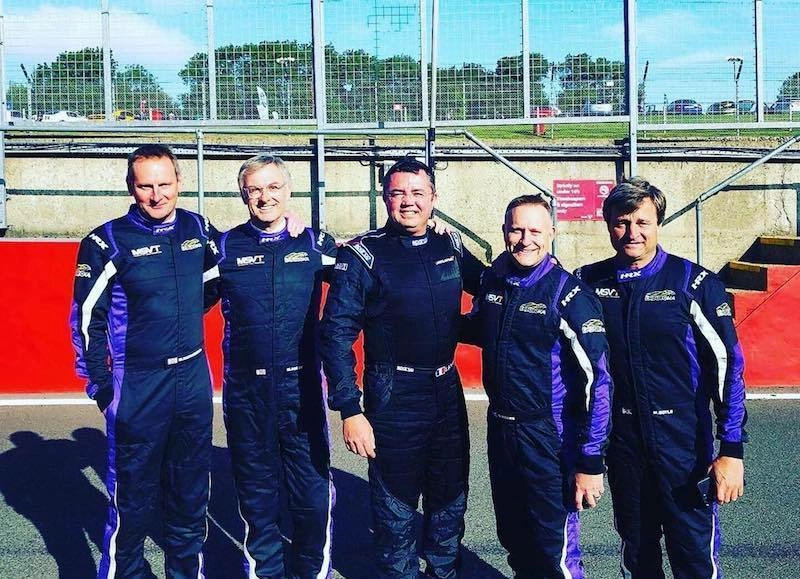 So what design would you choose?
We asked our team to have a play with the configurator and these are what they came up with!
Zero: WVC design in Violet and Fluo Blue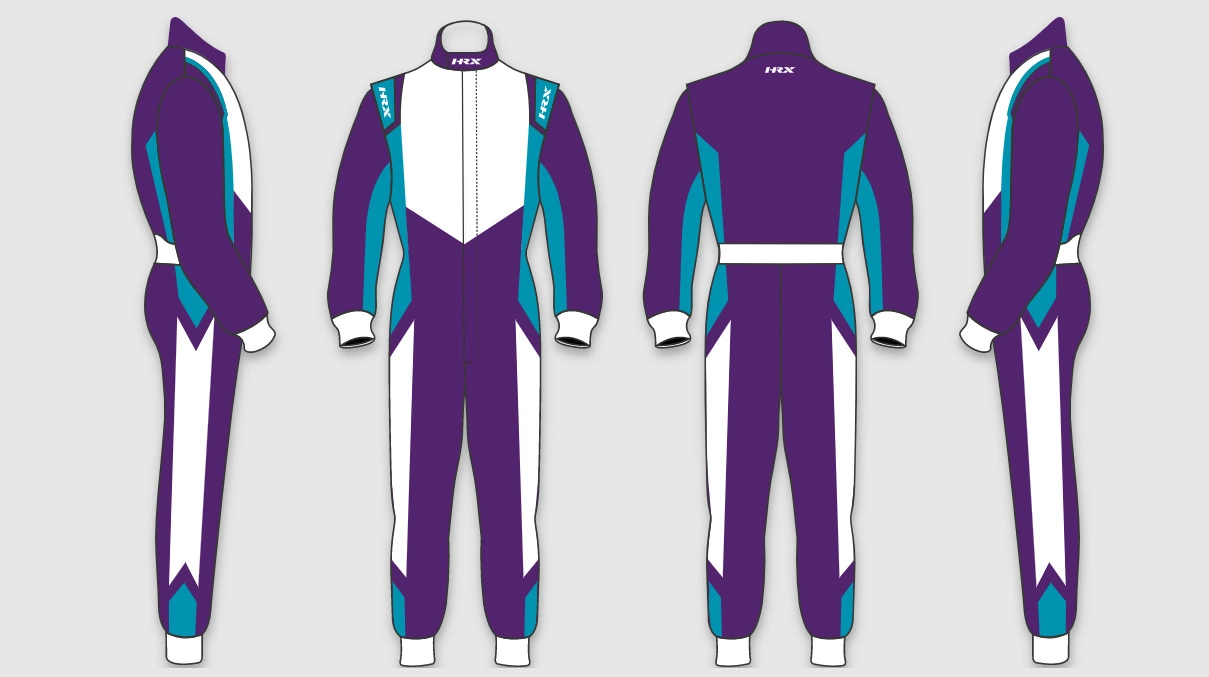 Racer: ASH design in Lemon Yellow and Flag Green (Norwich City fan perhaps?)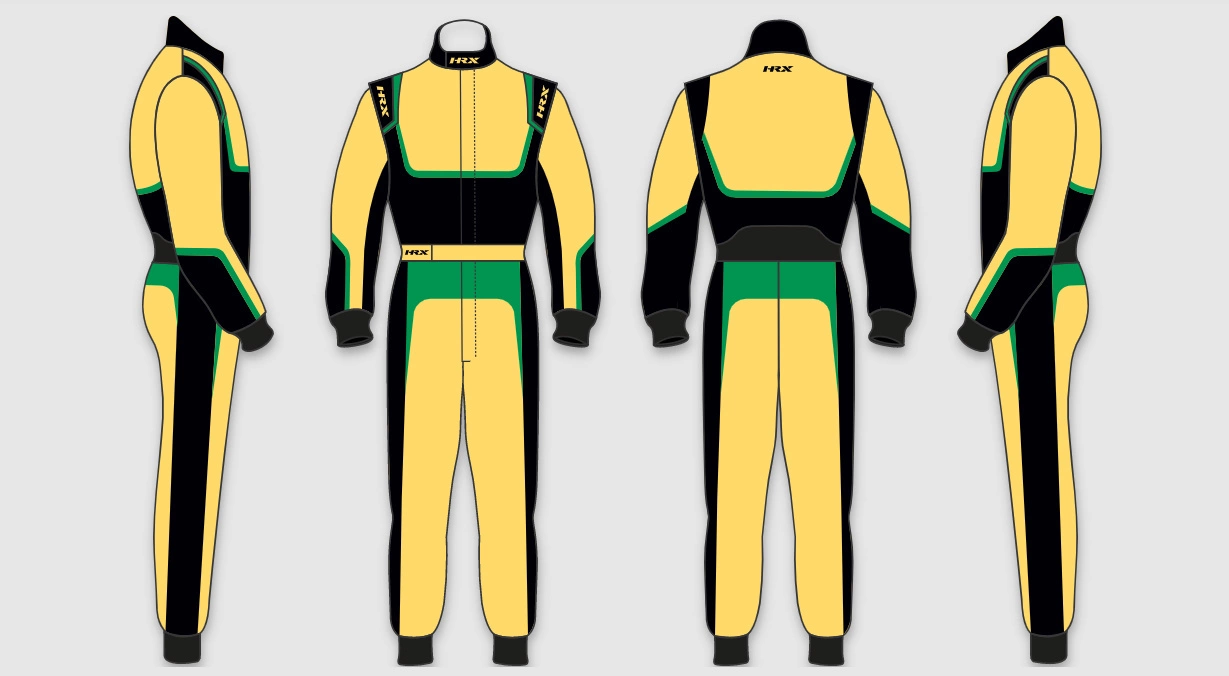 Tutor: RX design in Orange, Royal Blue and Lemon Yellow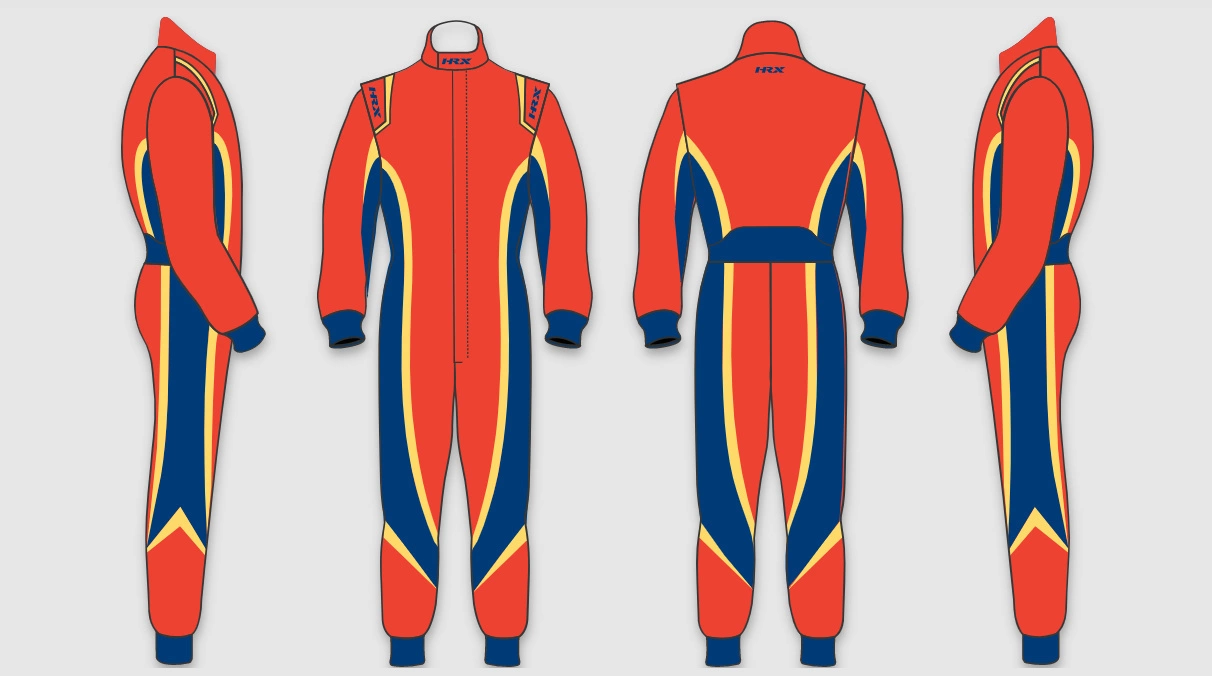 Why not give it a whirl yourself and make sure you stand out from the crowd this season! Configure Today!